HTAsiaLink Annual Conference 2022: Abstracts and Pre-Conference Session Proposals Submissions are Now Closed!
ต้องการข้อมูลเพิ่มเติม ติดต่อฝ่ายสื่อสารองค์กร HITAP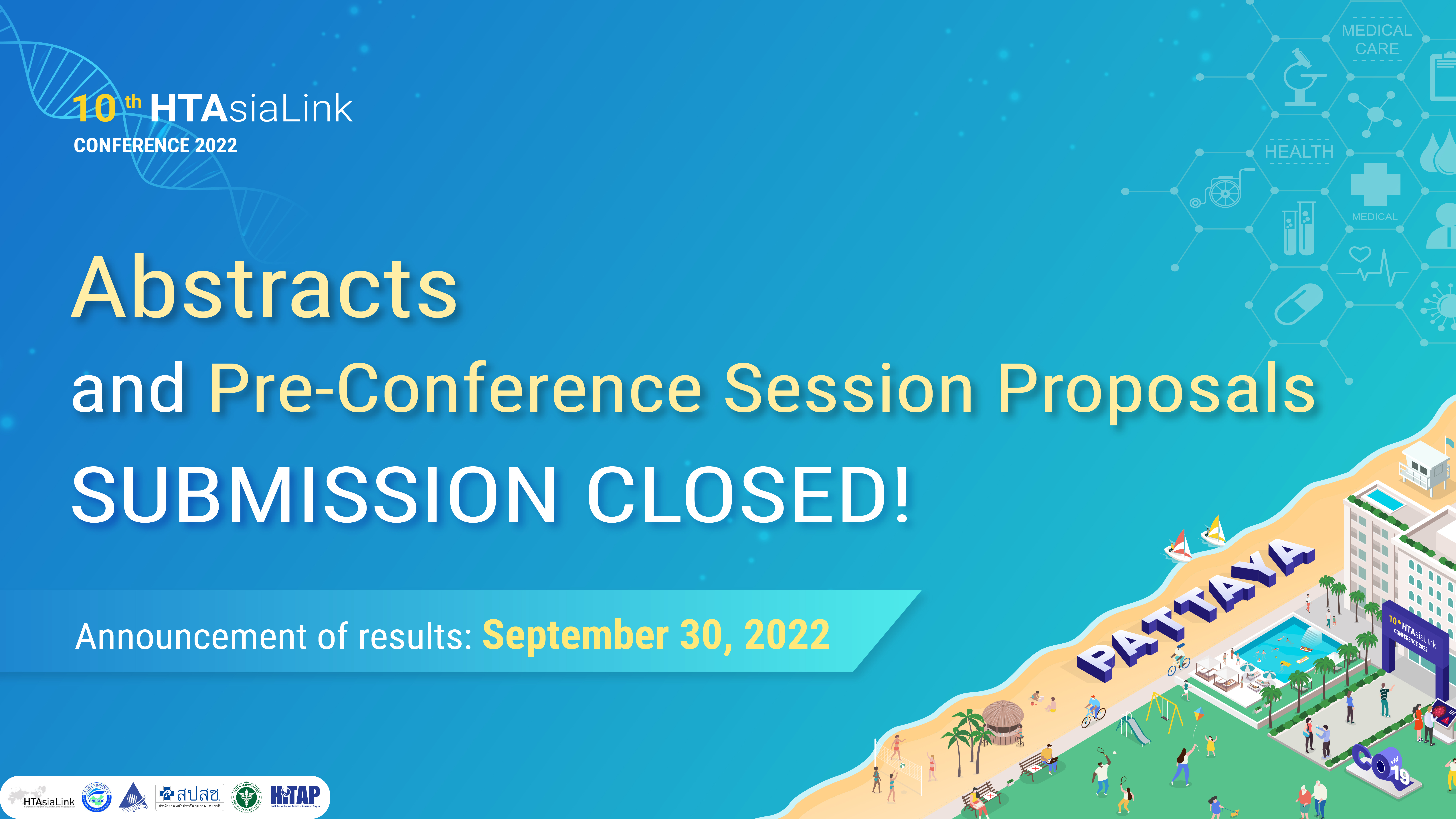 Beyond expectations – More than 100 abstracts and almost 20 pre-conference session proposals are submitted and will be carefully reviewed by the Scientific Committee. Thank you for your interest and contribution to our network!
Results of the review will be sent to the author/s by 30 September 2022 via email. If your abstract is accepted, you will be asked to confirm your participation by email.
This year, the 10th HTAsiaLink Annual Conference will run in physical mode only at The Royal Cliff Grand Hotel, Pattaya, Thailand from 30 November to 2 December 2022. We look forward to receiving your registration to the conference, and we encourage you to persuade as many of your HTAsiaLink members to join us in Thailand. We currently have 129 registered participants as of 31 August 2022.
Please don't hesitate to reach out should you have any questions. We appreciate your continuing support and excellent work in this space.
🔗 Early Bird Registration https://lnkd.in/gagFt8x9
HTAsiaLink is a network of HTA agencies in Asia-Pacific region with more than 40 members from more than 15 countries.
🔗 Learn more about HTAsiaLink at https://www.htasialink.org
1 September 2022
By
Benjarin Santatiwongchai