From Virtual Consultation to Remote Monitoring: Share Your Telemedicine Journey
ต้องการข้อมูลเพิ่มเติม ติดต่อฝ่ายสื่อสารองค์กร HITAP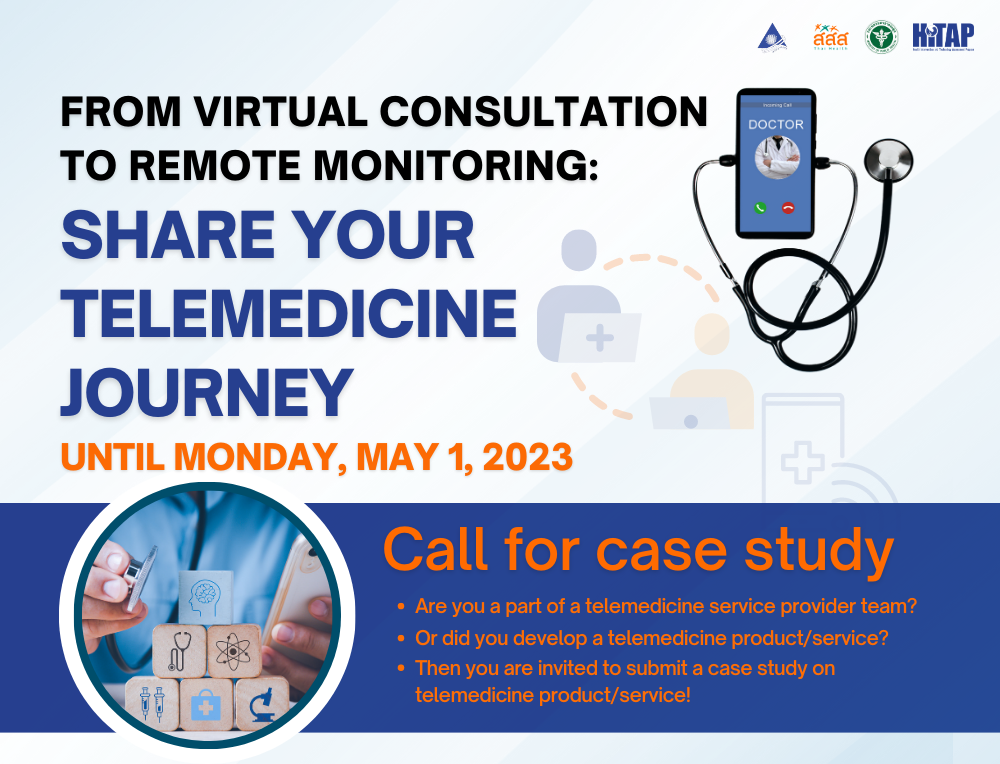 Are you a healthcare professional or researcher with experience using telemedicine to enhance patient care? We want to hear from you!
We're excited to announce our open call for case studies on telemedicine, and we're on the hunt for the most innovative and impactful stories out there. Whether you're using telemedicine to connect with patients in remote locations, monitor chronic conditions from afar, or anything in between, we want to showcase your work and share your insights with the wider healthcare community.
We have 3 phases of the case study submission:
1. At this phase, we would like you to submit an Expression of Interest through this link as we would like to understand your service prior to submitting the case study. We will contact selected applicants on a rolling basis based on some criteria, such as the service's provision, unique value proposition, and geographical diversity.
2. Selected applicants will be asked to submit a case study using a template that we will provide in the email within ~1 month. There will be another round of selection by the Thai decision-makers.
3. The selected case study authors will be invited to the last phase, an interview with the HITAP team. This interview aims to fulfill the gap in the information provided by the submitted case studies.
We are offering some exciting benefits to the selected case study authors, including:
Co-authorship in the manuscript
Case study publicity on the HITAP website (the case studies will be published as blogs on the HITAP website)
Potential to come to Thailand to share their case study in-person with Thailand policymakers and other audience
Don't miss this chance to contribute to the future of healthcare and gain recognition for your hard work. Submit your Expression of Interest before May 1st, 2023 here for a chance to be featured in our upcoming publication!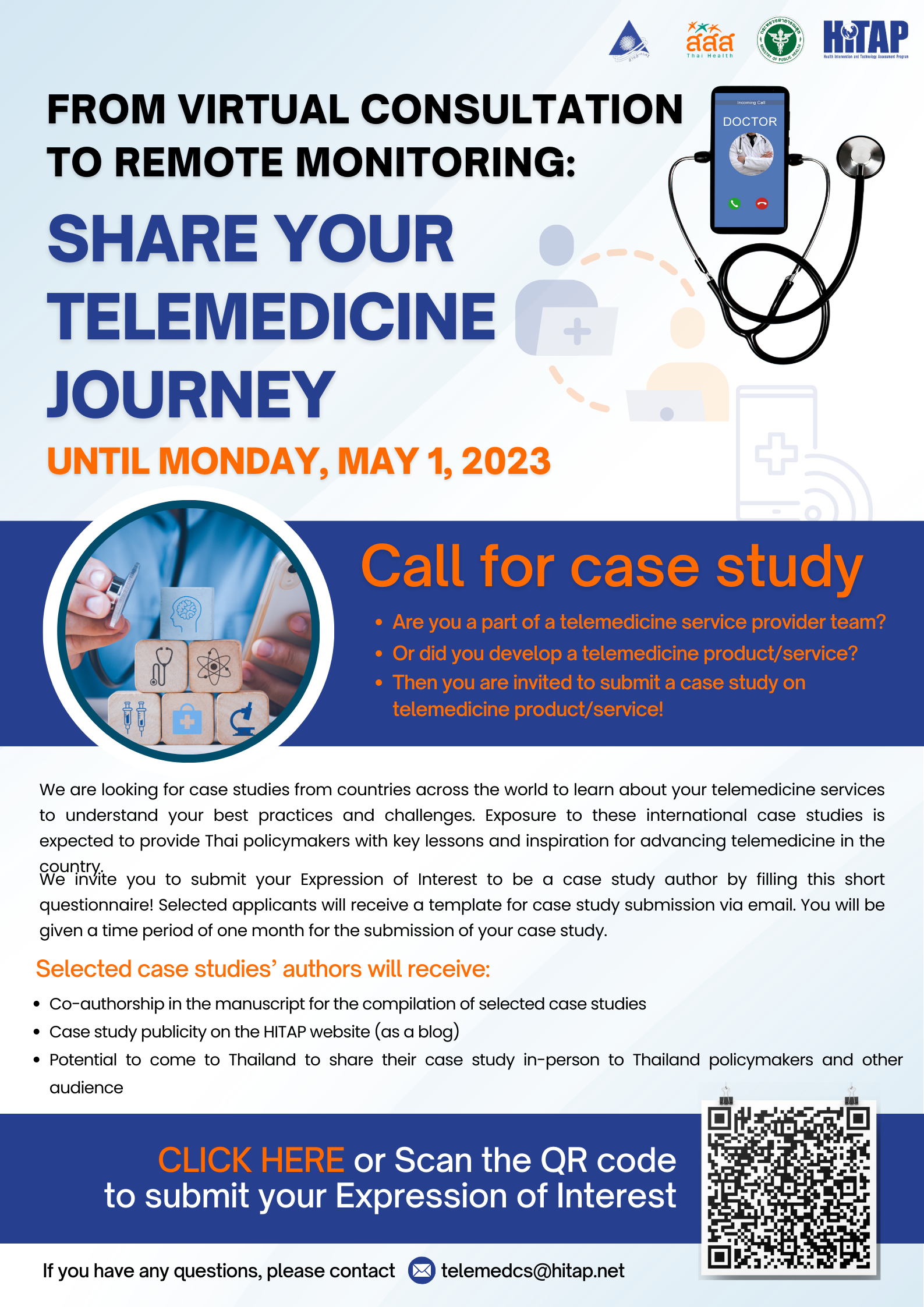 5 April 2023