Five minutes with the author of featured case study in #BuyitbestNCD book
ต้องการข้อมูลเพิ่มเติม ติดต่อฝ่ายสื่อสารองค์กร HITAP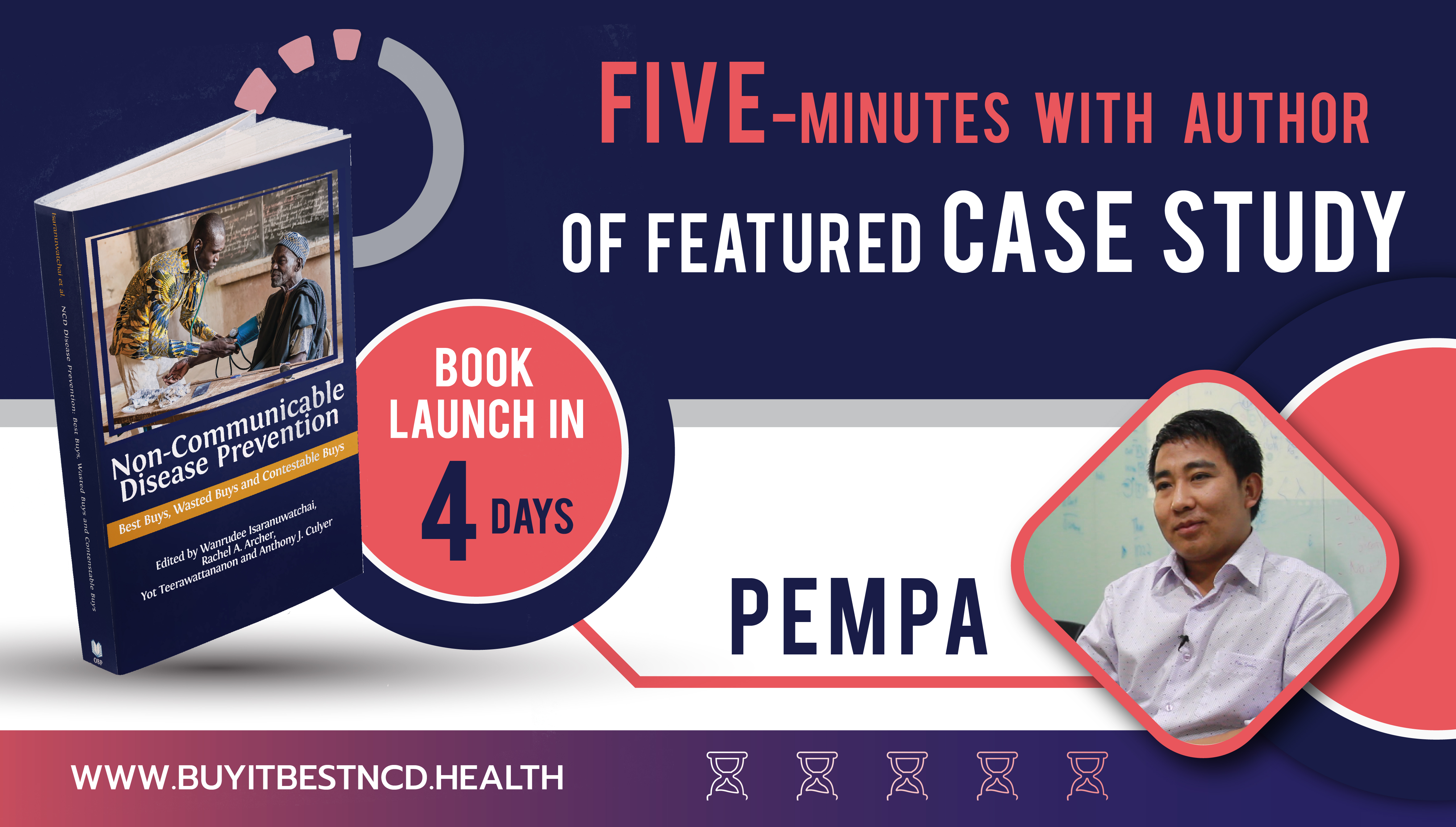 A call for case studies was circulated in September 2018 for real life examples of Best Buys, Wasted Buys and Contestable Buys in low- and middle-income countries. 58 case studies from 30 countries were submitted and one of the chosen feature case studies was authored by Pempa from Health Technology Assessment Program, Bhutan. We were delighted to quickly catch up with him and find out more about the case study.
Q: Can you please summarise in no more than 30 words what was the case study that you submitted?
Pempa: Pre-employment Drug Testing for Civil Servants in Bhutan. It was about drug testing in urine using rapid 10-parameter drug testing kit prior to the appointment of civil service.
Q: Why do you think other countries should learn about this case study?
Pempa: Before initiating such program, there should be more evidence available. Evidence can be in terms of cost and resources, feasibility and effectiveness.
Q: What do you think are the most important things the readers can learn from this book?
Pempa: Implementation of any intervention should be backed up with evidence. Intervention should be avoided if it does not support in terms of resources, effectiveness and feasibility as it can result in wasted buy.
The NCD Prevention: Best Buys, Wasted Buys and Contestable Buys book will be launched on 12th December 2019 (UHC Day). To find out more about the project, please visit https://www.buyitbestncd.health/ and stay tuned for more insights with book authors, editors, and reviewers in the coming weeks.
9 December 2019